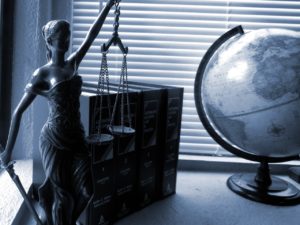 If you are in business, whether for yourself, or as the manager of a business, you need a business attorney; someone with expertise and experience in dealing with the issues faced on a daily basis by people who own and/or manage businesses.
Do you have employees?  
If you do, you need someone who can provide guidance on state and federal regulations that govern employment relationships; the federal and state civil rights acts; the federal Fair Labor Standards Act, Family and Medical Leave Act, Comprehensive Omnibus Budget Reconciliation Act ("COBRA") and the Americans With Disabilities Act.  New Jersey has its Law Against Discrimination and New Jersey Family Leave Act, parts of which overlap the federal laws.  As your business grows and you add employees, you may want to develop and codify policies that
Do you have an online business that collects information from customers?
You'll need guidance to craft disclosure about the information you may collect; how that information is collected and what your business can or will do with it.
Do you lease space for your business?
Commercial leases can be lengthy and complex, and business owners and managers can benefit from an explanation and interpretation of concepts and language that may be unfamiliar and/or obscure.
Does your business own or use intellectual property?
The term "Intellectual property" covers a lot of ground.  The words and/or symbols that you use to identify the source of your goods or service is intellectual property; it's a trademark.  The content that you create for your website is intellectual property, as is software that you create or license.  You can protect your trademarks by registering them with the United States Patent and Trademark Office.  Original content, whether it's a book, or music, artwork, software or website content, can be protected by registering it with the United States copyright Office.  If you use software or other intellectual property created by others, your usage will almost certainly be controlled by a license agreement.  Knowing and understanding the terms of your license agreement will enable your compliance with those terms, and ensure uninterrupted use an important business asset.
These are just a few areas where an experienced business attorney can protect against unintended consequences and reputational damage, and save you time and money.