March Madness is upon us, and that means that just about every work place, whether it's an office, a shop or a warehouse, has at least one pool where employees can jump in and fill out a bracket.  Billions are wagered every year.  Depending on the size of a workplace and the fervor of the employees, a bracket master can pocket a tidy sum.  Employers, however, always lose, because of the millions, or maybe even billions, of hours of work time lost to basketball pools.
So, are office pools legal?  Not unless you work in Nevada, Montana (as long as the house takes no cut); and Vermont and Connecticut, where sports wagering is OK, so long as it's among people who have a connection other than the betting pool and does not involve large amounts of money.  The rest of us are, quite literally, out of the money.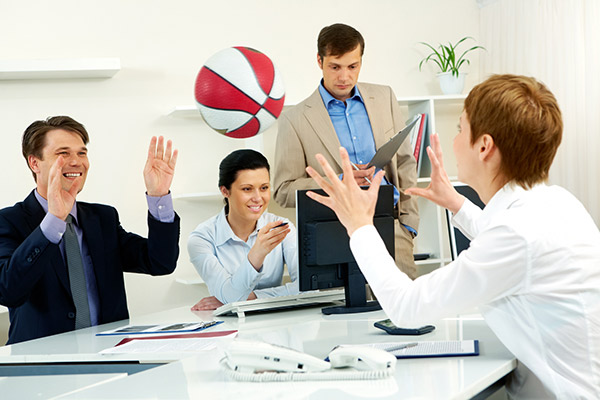 Prosecutions Are Rare
Although sports wagering is illegal in all but four states under state and federal law, prosecutions are exceedingly rare.  When they do occur, they typically involve large pools and prizes and defendants who were compensated for running the pools, and, not incidentally, neglected to report their ill-gotten gains to the Internal Revenue Service and state taxing authorities.
With the growth of legalized gaming beyond Nevada, Atlantic City and Indian reservations, the legalization of sports betting is an increasingly challenging proposition because of the opposition of casino operators.  This may be good news for employers, who can rely on the illegality of sports betting to keep something of a lid on workplace pools.  For employees who love their brackets, not so much.
Ethical considerations constrain my ability to counsel clients on how to run a betting pool, but please contact me for answers to other questions.