Over the past several quarters, the economic recovery has shown signs of real traction, and employers are increasing their reliance on temporary employees as they ramp up capacity to meet increased demand, whether for goods or services.
Business owners who have not previously engaged temporary employees should understand how employment laws apply to their engagement of temporary employees, and when the host employer, or the staffing agency are, and are not, "employers" for purposes of federal and state employment laws.
Fair Labor Standards Act ("FLSA")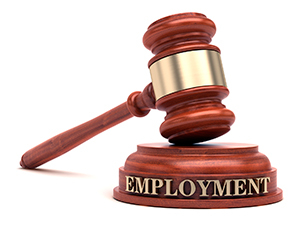 FLSA regulates the wages and hours of employees, and is fully applicable to temporary employees.  Where the staffing agency pays the temporary employee, the agency is responsible for complying with FLSA.  Where the client pays the temporary employee directly, the client is responsible for compliance.  Non-exempt temporary employees are entitled to the payment of overtime for each hour worked in excess of 40 hours in a work week, and every hour worked by a temporary employee in a work week counts toward the 40-hour threshold.  Where an employee, whether permanent or temporary, works for the same client in multiple locations, each hour worked counts toward the 40-hour threshold.
Occupational Safety and Health Act ("OSHA")
OSHA applies to all employers, and to both temporary and permanent employees.  Host employers and staffing agencies share direction and control of temporary employees, and are jointly responsible for compliance with OSHA.
Family and Medical Leave Act ("FMLA")
FMLA applies to employers with 50 or more employees, and covers employees who have been employed for at least 12 calendar months, and have worked at least 1,000 hours in the 12 months immediately prior to the date that leave is requested.  As the primary employer, the staffing agency is responsible for providing FMLA leave, and for reinstating an employee returning from FMLA leave.  A host employer is required to reinstate a returning temporary employee only if the host employer continues to utilize the staffing agency to fill the position that had been held by the returning employee.  If, however, that position is filled by another employee, permanent or temporary, the host employer is not required to reinstate the returning temporary employee.
Americans with Disabilities Act ("ADA")
The ADA applies to all employers with 15 or more employees.  Under the ADA, staffing agencies must provide reasonable accommodation to disabled persons during the application process, and employers must provide reasonable accommodation to disabled employees of staffing agencies filling temporary positions.  An accommodation is "reasonable", whether during the application process, or during employment, only if it does not impose an undue burden or hardship on the company requested to provide it.  Under the ADA, a staffing agency may be liable if it applies its own or its client's discriminatory standards during the application process.  A client may be liable if it requests or directly applies a discriminatory standard during the application process, or during the temporary employee's assignment.
Title VII of the Civil Rights Act of 1965 ("Title VII")
Title VII prohibits discrimination in hiring, firing, promotion and discipline of employees on the basis of race, age, sex, religion or national origin.  Whether liability for violations of Title VII is allocated to the staffing agency or a host employer depends on which entity exercises "direction and control" of the temporary employee.  A staffing agency will not be considered an employer for purposes of Title VII where a temporary employee is on the agency's payroll only for payment and tax purposes.  Where a host employer assigns job duties, work hours and directs the manner and controls the means by which a job assignment is performed, the host employer will be the employer for purposes of Title VII.  If both a staffing agency and a host employer engaged in discriminatory practices, liability will be joint and several, meaning that both, or one or the other may be responsible for the payment of compensatory damages, such as back pay and front pay.
Responsibility under federal and state employment laws as they relate to temporary employees is not always clear-cut, and a determination of responsibility will rarely rest on one factor.  If you have a question related to temporary employees, or are unsure about the implications of a planned employment decision, you should resolve any issues before moving forward.