Quite a few of my clients are independent contractors. They are consultants, musicians or artists, or have formed LLC's for the purpose of organizing a service business. When they land their first engagement or contract to provide services, or sell a song or artwork, often the first question they ask is "How do I complete Form W-9"?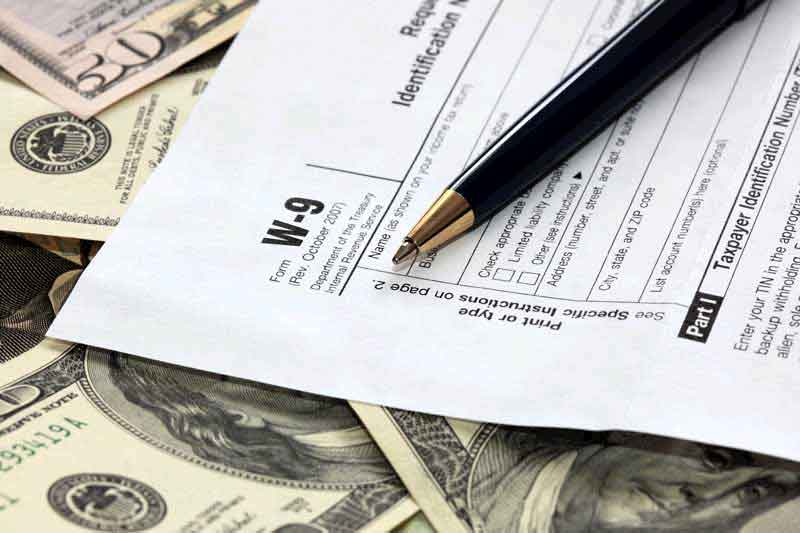 Who Uses Form W-9?
Companies, banks and other financial institutions use Form W-9 to obtain the taxpayer identification numbers of individuals and businesses for the purpose of reporting to the IRS payments they make to those individuals or businesses.
Form W-9 is short – just one page, but it can be confusing if you are completing it for the first time for an LLC.  Herewith, some simple instructions, in plain English:
Print or type the information you enter on the form. You can download the W9 Form, with detailed instructions.
How to Complete a Form W-9?
If your LLC is a disregarded entity, a single member LLC that is not distinct from its single member, enter your name on the first line.
If your LLC is a separate tax entity, distinct from its members, enter the name of your LLC on the first line of the form, and check the box to indicate the tax treatment elected by the LLC (S-corporation, C-corporation, or, for an LLC with more than one member, partnership). Do not check "Limited liability company".
Under "Address", enter the address to which the IRS should direct all communications with the LLC.
In Part I of the form, enter the taxpayer identification number assigned to the LLC. This number must match the name that you entered on the very first line.
Part II of the form is your certification that the information you have entered is accurate, and that you are not subject to backup withholding from payments made to your LLC. Few taxpayers are subject to backup withholding, but if you are, then cross out paragraph 2 of the certification.
Sign and date the form, and return it to the company or individual requesting the information.  Do not send the form to the IRS, but do keep a copy for your records.
Confidentiality
Form W-9 asks for information that should not be released lightly. Be sure that you know who is requesting completion of the form, and confirm the purpose for which the information is requested. The theft of identifying information is a large and growing problem. Do not send a completed W-9 by e-mail, unless the form is in an encrypted file attached to the e-mail. Snail mail, or hand delivery are safer and more secure options.