Invitations to seminars, panel discussions and continuing legal education courses rarely rate more than a glance, but this morning, one really caught my eye. It's title: "Baby Boomers, the Age Wave and the Commoditization of the Practice of Law: How to Survive the Storm". The overview describes how Rocket Lawyer, Legal Zoom and other form-based Internet providers will destroy small firm and solo legal practices.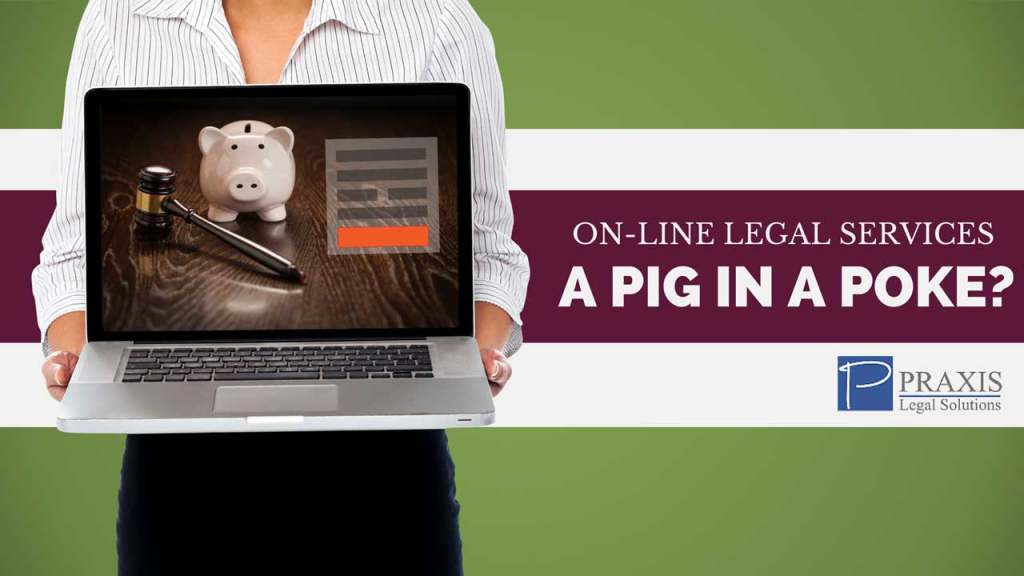 This is all very eye-catching, but I take a different view. Form-based legal services providers are a trap for the unwary and a great source of business for me.
Why? Form-based providers would have you believe that anyone can be his or her own lawyer; all one need do is fill in the blanks. Fast, easy and inexpensive; except when it's not. I have a number of clients who contacted me after their on-line attempts to incorporate or form a limited liability company with a from-based provider left them frustrated, confused and with a bank account lighter by several hundred dollars.
One engaged me to change the name of his limited liability company from ABC Limited Liability Company to ABC LLC because he didn't realize that the state in which he formed his llc treats identifiers literally, and a company with the identifier "LLC" was distinct from a company with the identifier "limited liability company". "Limited liability company" was not what he wanted on a business card or check, so he had to file to change to the identifier from "limited liability company" to LLC. Another client was not aware that equal voting rights where each stockholder owned 50% of the voting shares was a recipe for deadlock. Still another found that his operating agreement made no provision for the members to draw a salary.
Online legal services are not cheap; not in absolute dollars, and not in value for money. Legal Zoom charges $149.00 for formation of an LLC. Turnaround time is 30 days; seven to 10 day "rush" service is available for an additional $310.00. The added charge includes an "expedited" federal tax ID number, access to an attorney and a three- month subscription to QuickBooks. What you won't learn is that many states offer online filing; with some, including New Jersey, generating a printable certificate of formation at the end of the process, which, for someone who knows what he or she is doing, takes less than half an hour. Similarly, federal tax ID numbers can be obtained online at no cost. It's fast and easy – if you know what you're doing.That QuickBooks subscription? What do you do if QuickBooks doesn't fit your needs? You start over with another application and chalk up to experience the time you spent setting up QuickBooks.
My point here is that a form-based provider can't learn about a client's business; it fills in the blanks, but can't tell you whether your LLC should be treated as a disregarded entity, or as a corporation. The form won't ask how many employees you have, or whether any of them are family members. It won't tell you which taxes; e.g., sales, use tax or motor fuels, are applicable, and it won't ask whether your business might be responsible for fees related to the disposal of certain types of waste; for example, tires.
A form-based provider can generate a simple operating agreement, but it won't ask how you plan to deal with the unexpected withdrawal of a member, or discuss ways to generate the resources required to buy out a retiring or deceased member.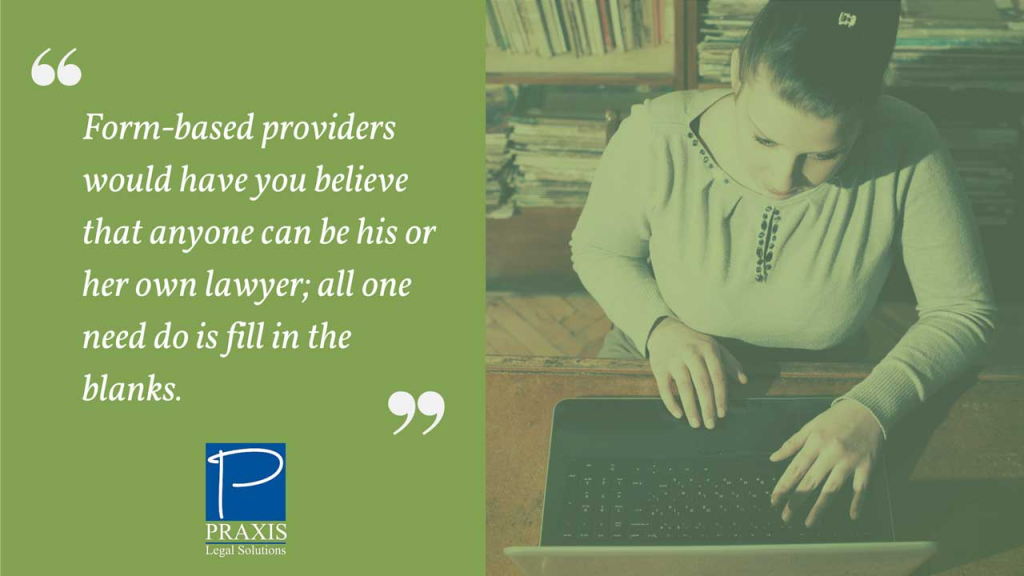 When you deal with a form-based provider, you are dealing with an algorithm that populates a form based on your answers to very basic questions. It does not think or reason, it selects from a limited menu of choices. You can't ask the form questions; you can't have a discussion with a form. For that, you need an attorney; a live person available in person, by phone, by e-mail. Forms try to think for you, not with you.
I deal with a lot of challenges in my practice. Form-based providers are not one of them. If you or someone you know would like to undo or revise what a form-based provider has done, I can help.
Need expert legal advice and counsel for your business?