Businesses often rely on non-compete agreements to protect trade secrets and confidential information, but these agreements may not be the most effective tool.  California and North Dakota prohibit the use of non-competes for employees except in very limited situations, and Massachusetts may join them.  The basis of the prohibition is that non-competes limit innovation by restricting the free movement of employees from one company to another.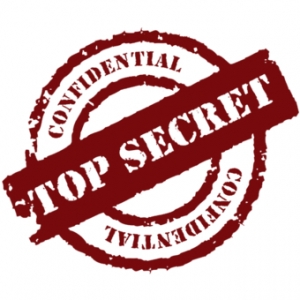 If the goal is protecting sensitive and valuable non-public information, a non-disclosure agreement is a more suitable tool than a non-compete, especially an agreement tailored to address the requirements of the federal Uniform Trade Secrets Act ("UTSA").  Note, however, that a written agreement is not a prerequisite to an action under the UTSA.  Note as well, that all of the states, except for New York, have adopted the UTSA, as has the District of Columbia.
The UTSA defines a trade secret as information that has value, actual or potential, because it is non-public and not known to or readily ascertainable by persons who could derive economic benefit from its disclosure or use, and has been the subject of reasonable efforts to ensure its secrecy.
Under the UTSA, information is protected if:
It is not known outside a particular company.
It is known only to employees or other persons involved in the business.
Reasonable measures have been taken to protect the secrecy of the information.
It is of value to the business and its competitors.
The claimant has expended significant money and effort to develop the information.
The information would be difficult for others to independently acquire or duplicate.
Note that, in New Jersey, the subject information need not have been in continuous use.
Examples of Trade Secrets
Customer lists, sensitive marketing information, unpatented inventions, software, formulas, recipes, patterns, compilations, techniques and processes are some of the types of information that can be protected as "Trade Secrets ".
A trade secret lasts forever, unlike a patent, which expires after a term of years.  That's why the Coca-Cola Company has never patented its formula for Coke®, old or new. The UTSA provides relief for actual or threatened misappropriation of trade secrets; courts are empowered to issue injunctions to prevent disclosure and to impose damages for actual loss and unjust enrichment. Use of a well-drafted non-disclosure agreement to protect sensitive information is useful to identify the classes of information that a claimant considers sensitive and non-public; to establish that a discloser was aware of the requirement of secrecy; and to show that a claimant took steps to guard the secrecy of non-public information.