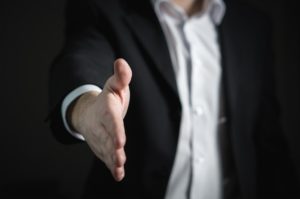 The purpose of a non-compete agreement is to prevent departing employees from unfairly competing with a former employer by making use of confidential or proprietary information of the former employer.  Non-compete agreements may not be used to prevent a former employee from all engagement in the type of work performed for the former employer.
Non-compete agreements are legal to some extent in all states except California, where they are legal in very limited circumstances and only with respect to trade secrets.  Many states exempt certain professionals, for example, doctors, psychologists, broadcasters and in-house counsel from enforcement of non-compete agreements.
A key issue with respect to non-compete agreements is enforceability.  As general rule, non-compete agreements are enforceable only to the extent necessary to protect an employer's legitimate business interests.  A court will determine the reasonableness of an agreement by examining its duration and geographic scope to ensure that it does not impose an unreasonable burden on an employee.
States differ in the manner in which they address issues around enforceability.  States employing the "blue pencil" approach, will strike or edit only those provisions of the agreement necessary to render it reasonable, and therefore, enforceable.  Under the "red pencil" or "all or nothing" standard, any provision deemed by a court to be illegal or unreasonable will void the entire agreement.
A court asks a number of questions in evaluating reasonableness.  Is the duration of the agreement too long?  Is the geographic reach too broad?  Did the former employee have access to information that was not available to the general public, and which, if used by a competitor, would materially harm the former employer's business?  If the answer to any of these questions is "yes", a red pencil court will void the agreement, while a blue pencil court will reform the offending term to the extent needed to make it reasonable in light of all of the facts and circumstances.
If you can impose a non-compete agreement, the further question is whether you should do so.
For a non-compete agreement to be enforceable, there must be an exchange of consideration or value between the parties to the agreement.  An employer will often demand a non-compete as a condition of employment.  That satisfies the requirement for consideration without a cash payment by the employer, but it may not be conducive to a positive employment relationship.  If a non-compete is demanded when an employee separates from or is terminated by an employer, the financial cost to the employer can be considerable.
Enforcement of a non-compete by a court will impose additional cost on an employer.  Litigation is expensive, time-consuming and does not unfold rapidly.  Moreover, the outcome is never certain.
Bottom line:  Think carefully about whether to impose a non-compete agreement.  Consider the cost in financial and relationship terms.  Bear in mind that the purpose of the agreement if to protect confidential information.  If information is known or easily available to persons outside your organization, it is not confidential.  Draft carefully and narrowly to make the agreement "reasonable", and be sure that the employee is not an exempted employee under the law of your state.